Microfiction by Vinod Sudheer
Street photography captured by Vinod Sudheer mostly on an iPhone and treated using instagram and prisma filters. Each picture, mostly black and white and candid, is accompanied by a short slice-of-life story. All short stories are fictional accounts based on the men, women, children, animals and objects caught on my camera.
Wandering around with a camera that also doubles as a phone, I sometimes spot an interesting moment in an otherwise perfectly ordinary day. These are the stories that, I imagine, are hidden behind that one extraordinary second.
Sulochana had earned the name 'Sticky-fingers' by the time she was eight. Things, shiny plasticky things, had a way of disappearing whenever she was around.
Her parents tried everything – reasoning, cajoling, threatening and way worse – to correct her. Nothing worked. They resigned themselves to reading about her in the paper one day and hanging their heads in shame. Then, just like that, she stopped. And everyone, including herself, sighed in relief.
Many years later Sulochana nodded off on a hot summer day, hypnotised by the katchak-katchak of the 12.15 to Ernakulam. An hour later, Sticky-fingers opened her eyes, looked around and smiled.
#risk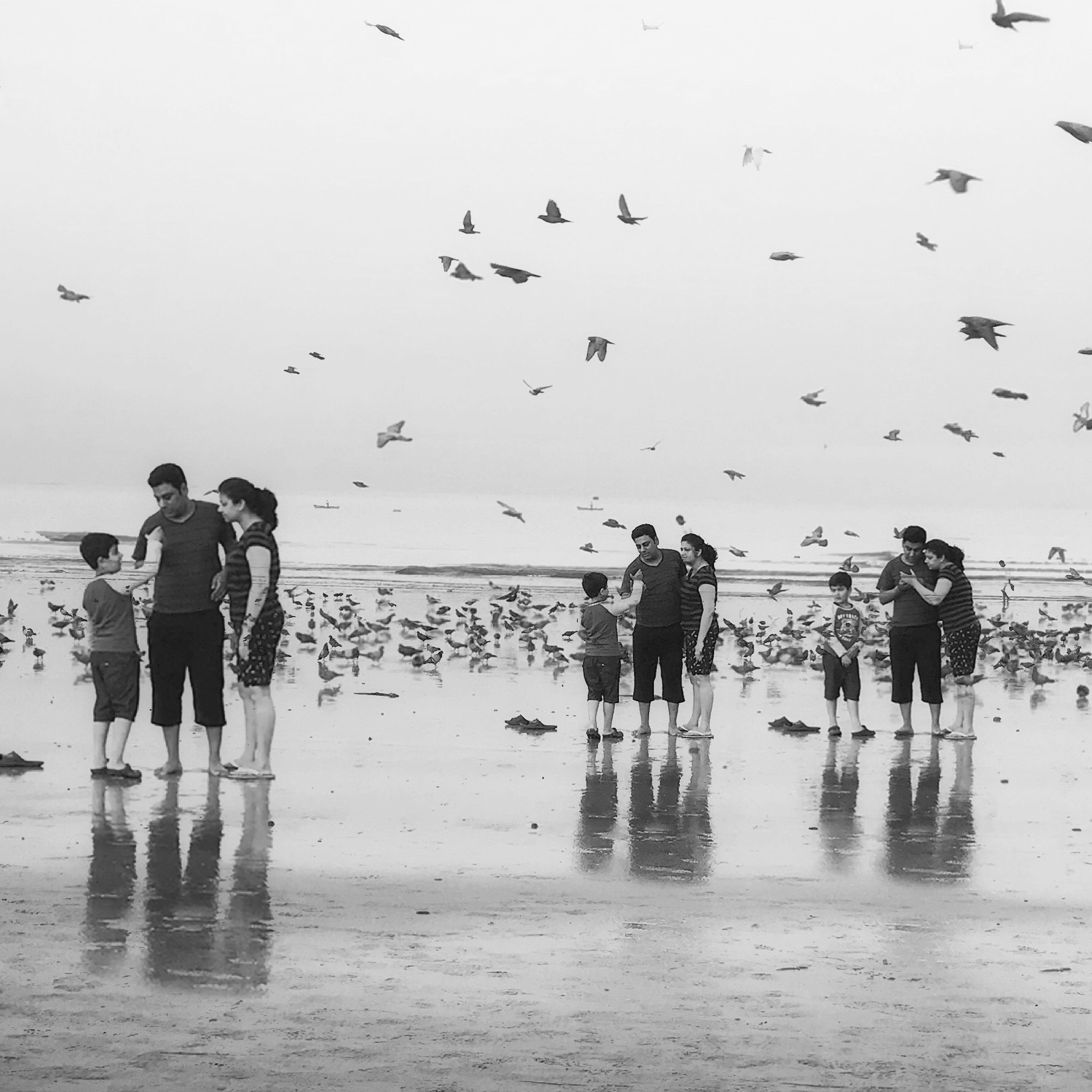 Rehan was super thrilled. Finally his parents had agreed to take him to the beach.
His parents were just as thrilled. Finally even they would have their 'cute couple on the beach' insta-post. That will show Sushma, thought his mother as she typed ...
#familytime
He wandered through the night gathering the pieces of a freshly shattered heart. Looking up at the sky he wondered if he would ever find someone to love him, just the way he was.
'Tada', whispered God with the hint of an all-knowing smile.
#miracle
Juhu is where a lot of dreams take wing. Today's narialwallah could become tomorrow's Shah Rukh Khan. Or so, Gajanand told himself every morning.
#hope
At one end of the line was home. Where his wife, two children, his mother, brother and uncle waited for him and his hard-earned money.
At the other end of the line was his job. Where his supervisor waited for him with a double-shift, a pay cut and the threat of unemployment.
And his friends wondered why Pyarelal avoided express trains.
#vacation
The residents of The Buckhingham Estate, Upper Juhu slept peacefully every night. After all, Mishra was at the gate 24X7, rain or shine, protecting them and all that they owned.
The only protection Mishra had was his fervent hope that there was someone up there looking out for him.
#faith
Appu knew that one day he would become a great actor, just like his idol Mohanlal. He hung around the shoot all day and most of the night, hoping to pick up a few tricks from his hero.
What Appu did not realise was that he already knew the most important rule of them all: always be aware of the camera.
#talent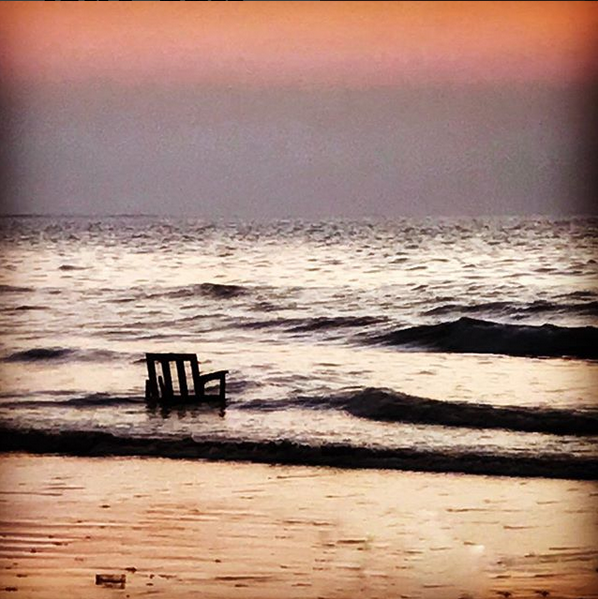 "The day after I retire I will sit in this armchair, on a beach and listen to the waves all day", thought James as he clicked Buy.
The ulcer in his stomach, drip-fed by his job, had a less long-term and much more fatal plan. #never_postpone_happiness
Selvaraj was the most feared moneylender in all of Pollachi. The rumour was that he did not know how to smile.
But then, no one had ever caught him watching reruns of Chota Bheem on his phone. #secret_pleasure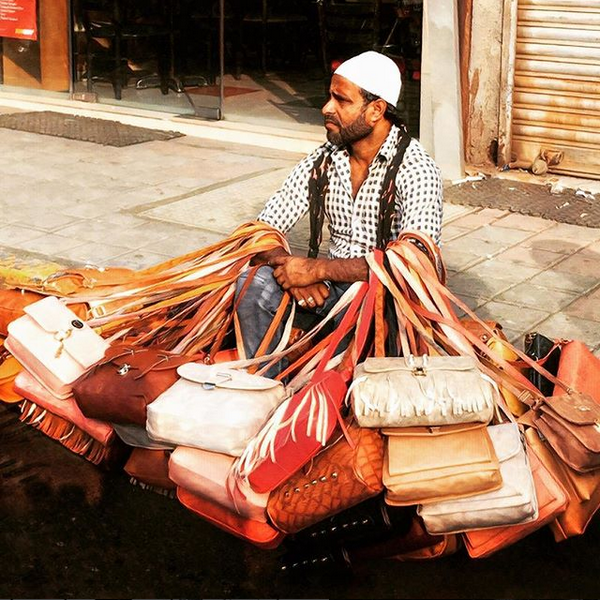 When he was a boy, Moin made a list of things that he would not bother with. Turning up at school and studying were the first two items on that list.
#regret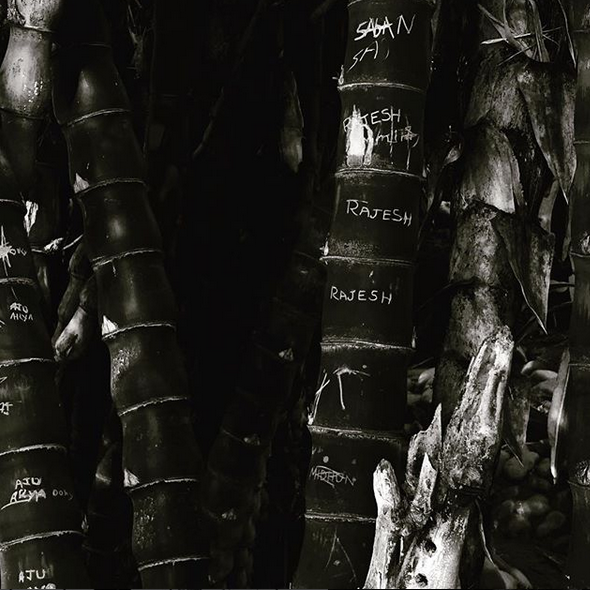 The doctors gave Rajesh six months. At the temple, his priest looked up and sighed. On his way out, Rajesh etched his name into the bamboo plant growing outside, and promised himself to come back in six months.
Six months later he did it again. And then again.
#hope
Santosh loved his wife. Every night he would lie in bed, listening patiently while she narrated the plot twists of her current favourite serial.
At the break of dawn every day, Santosh would get up and drop his son at his kickboxing class.
But Santosh, he loved the 8.15 from Kochi to Palaghat more.
#true_love
Once upon a time, Sundar's Pecs were the talk of Kodambakkam. He owed his Mr. Kodambakkam crown to their shape and ability to dance to the tune of 'Chikku Bukku Raile'.
Now they hide behind a well-worn banyan, dreaming of the glory days while unfettered moobs, that have never seen the inside of a gym, prance about in the sun.
#faded_glory